zhie
I worked on art for two of the big bang authors this year.
The first one was for Sally Daer's story 'Rumors'
Acrylics on black core presentation board. I was going to use canvas, but I wanted to try to get the smooth look of a book cover. I had wanted to do a back cover with Kirk, but I developed pneumonia in the midst of working on this and still had the other to do.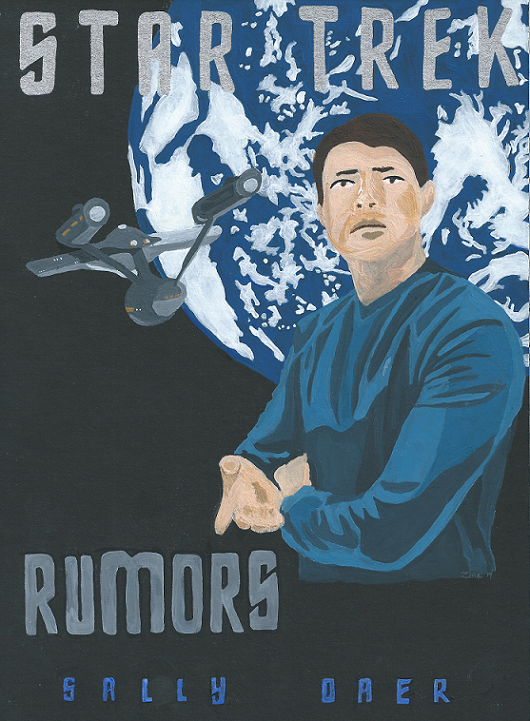 The second was for Lackam's story 'Breaking Rules to Prove You're Better'
This was a combination of designing the cover on the computer, in terms of the logo, getting in the barcode and such. The image was then originally done in pencil by Smaug (with the pneumonia, I just couldn't manage without help), and then I did the inking and the coloring in marker. We had several cover ideas that we worked on, and there's a mock-up of one with the three mains on it, so think of this as 'cover B'.